Reduce your call centre load and improve your customer experience with BestTime.
BestTime offers a range of benefits for both you and the customer by putting the power of when to make contact with your organisation into the consumers hands by displaying real time queue information and alternative contact methods on YOUR website.
And its not a complicated IT process – with our simple but powerful software its really as simple as adding an extra wallboard! As most customers visit your website first to obtain your contact details, by displaying real time queue information along with your contact details provides the following benefits:
Considerable enhancement of your Customers Experience
Smoother traffic – reduced peaks and filled in troughs
Increase Customer stickiness
Have customers actively encouraged to use your on-line services
Have your customers activate your cross-selling strategies for you
While your agents that are both more productive and happier
All of this with basically no changes to you contact centre!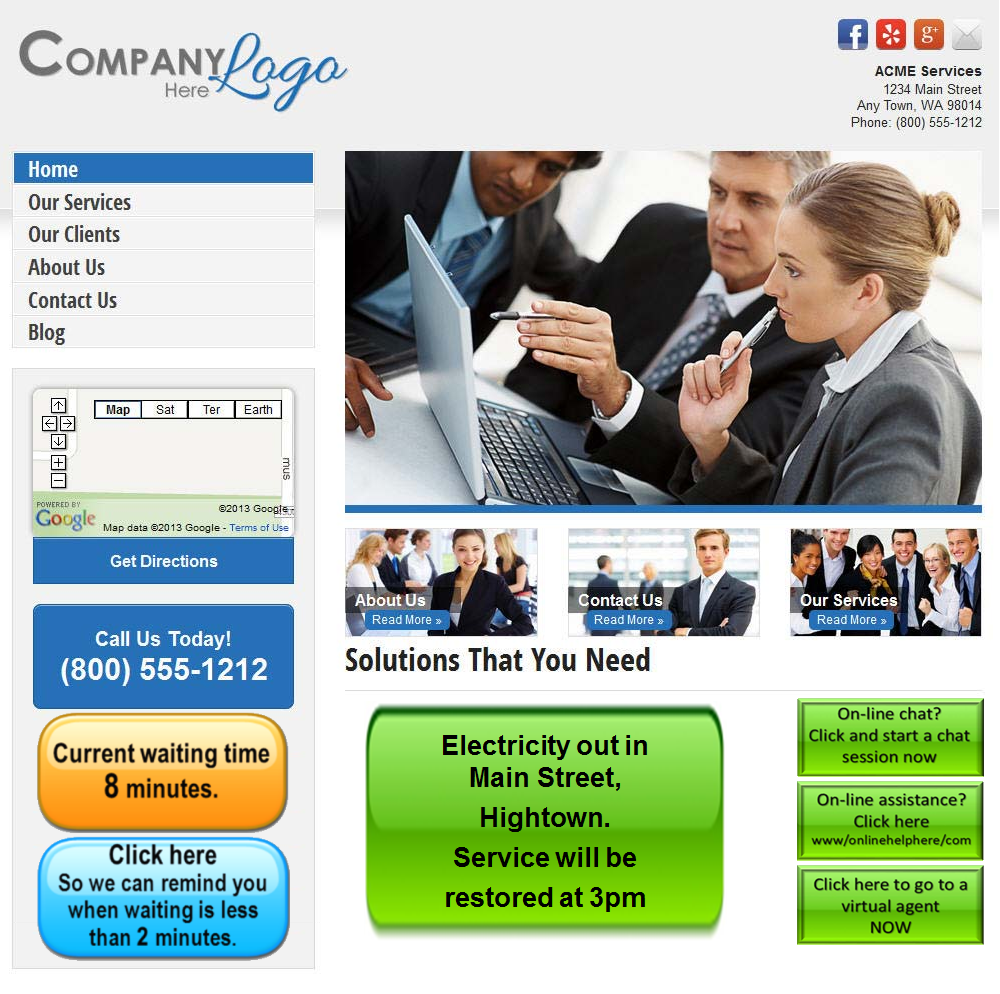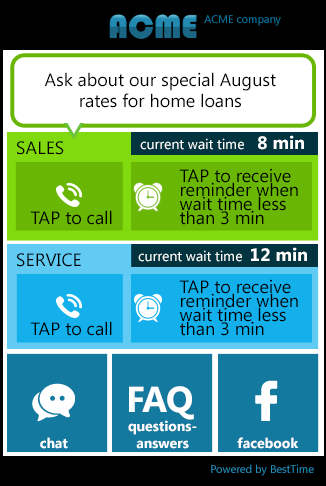 Benefits to your customers
BestTime provides a host of benefits to the customer including:
Visibility of current queue times so they won't have to waste their time calling you during long wait time periods
By displaying real time information on your website (e.g. power outages in a particular area) you can eliminate the need for the customer to make contact at all
Giving the customer a choice of their preferred contact method:

Receive notification when wait times are low so they can make contact then
Engage in other options (e.g. live chat) or more self-service options such as FAQs
Benefits for your organisation
By empowering your customers with information it leads to a range of benefits for you including:
Reducing load during your peak periods
Encouraging more customers to use self-service options
Eliminating call traffic by providing up-front information